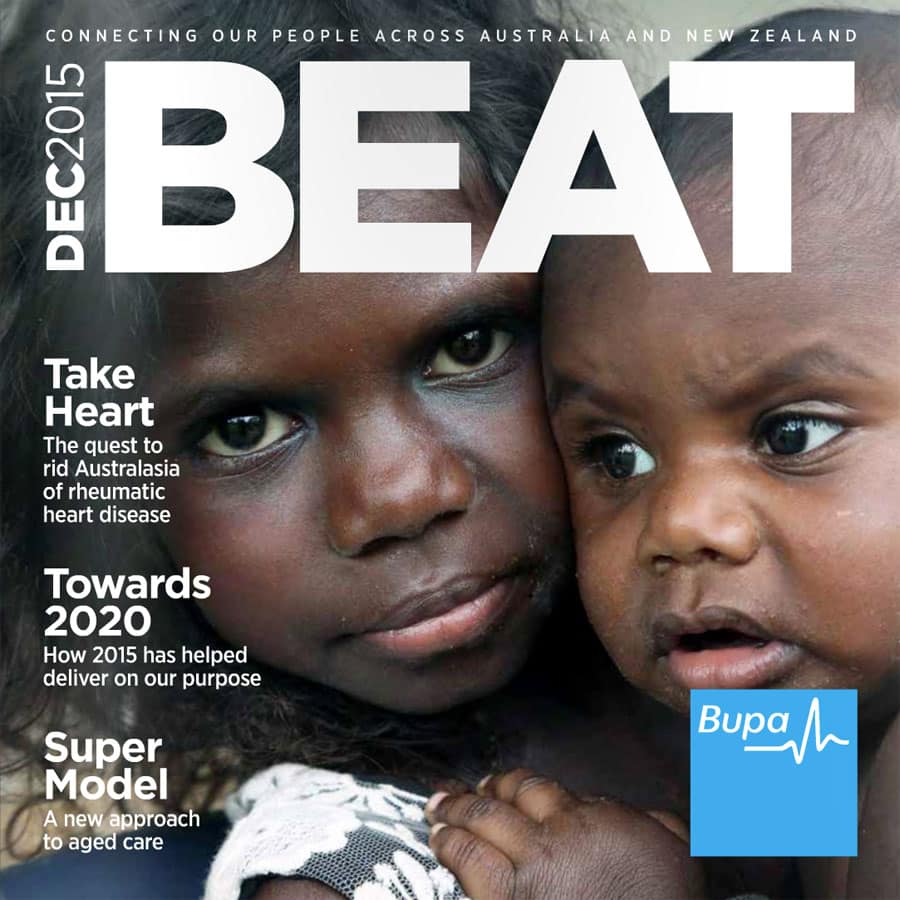 Lifting the lid on a totally preventable disease
Bupa – Beat Magazine

Our recent involvement in social impact documentaries shows that it's no longer enough to just to raise awareness of an issue. You also have to provide the tools for change to help promote action.
Film Director Mike Hill from Moonshine Movies is a man on a mission: to rid Australasian children of totally preventable Rheumatic Heart Disease (RHD). "Our fil 'Take Heart' is intended to not only raise awareness of rheumatic heart disease and lift the lid on the living conditions of indigenous Australians that contribute to its prevalence, but also to activate ausdiences to take a stand and force change," says Mike.
Read the full article below:
Read the full edition of the Bupa – Beat Magazine – December 2015 here.